EMPOWER NETWORK REVIEW

So, what is Empower Network? Many would claim that it's a full blown attraction marketing system. Others might say it's MLM. I've heard some top marketers call Empower Network a "Super-Sexy" lead generation system, and some just call it an affiliate program.
You can utilize Empower Network's power to help grow your primary business online, or you can simply resell Empower Network's personally brand-able blogging and funded proposal platform along with it's Inner Circle membership, Costa Rica Mastermind Intensive and $15K Per Month Formula  products for 100% commission payable instantly.
Let's get into the facts, and get you a complete Empower Network Review
Empower Network Review Video
Click the expand option (lower right) to view full screen and the < option to share.
Before we move on to the Empower Network Review…
Let's Get The Insider Scoop On Empower Network's Conception.
Empower Network was officially launched on October 31st, 2011 by good friend, and Internet marketing legend David Wood along with his partner David Sharpe. It's actually quite a funny story. Empower Network's conception was a combination of an idea David Wood had, partnered with an opportunity that I have been working on since August of 2010. When I first met David Wood, we spoke briefly on the phone regarding all the technical challenges people face in the industry, and what it would be like if they could be eliminated. I chuckled a bit at the thought of it, knowing how much technical work would need to be done on the front end to remove all the technicalities on the back end for marketers like you and I. Little did I know the persistence of David, and what would come of it.
Fast forward a few months – I was on the phone with Jon, my online marketing mentor and business partner. He told  me David Wood gave him a ring to let him know he had just shipped around $15K in high end video equipment to his house in Florida, and that he'll be flying in from Costa Rica that weekend to pick it up. Supposedly getting high dollar equipment sent to Costa Rica direct can be a nightmare.
Anyway, while they were hanging out in his office,  David tells him how he is building a new "System" and that although development was pricey, it was moving along quite nicely. He just needed to figure out how he was going to work a compensation plan into the "system".  At the time, and still to this day, Jon and I are working with a program that pays out 100% $25 commissions. As they sat in Jon's office, David notices dozens of $25 payments being delivered straight to his email inbox. Shocked, Dave asked him more about the program and what it was. Long story short, Dave ended up buying  the compensation plan software!
And so the final piece of the puzzle fits into place for the Empower Network.
You see, David had a vision, and that was to totally eliminate all the technical aspects of marketing your business online, while handing those who choose to work with his program, that ability to earn…
100% commissions.
Let me say that again…
He does all the work, you keep all the money.
So, what's in it for him?
Well, David get's a bigger brand, more exposure and a bigger list of followers. He also gets the opportunity to work his own program on a level playing field. This means that you and I could actually out-earn the founders. Not too shabby if you ask me : )
The best part…
You are literally putting the best marketers online… to work for YOU.
You see, you can get started with Empower Network's personally brand-able blogging and funded proposal platform for only $25, but on the back end, have the opportunity to earn an additional $1600. We'll cover this more on the Compensation Plan page, but essentially, you have David Wood working for you, up-selling your prospects into higher levels of the program. But don't think this is just some ploy to get people to buy more stuff. YOU keep 100% of the commissions on products that David has previously sold for $2,997.00 and their worth every penny.
The Empower Network Product / System:
So, what do you get when you join Empower Network?
A Complete Website / Blog, totally and instantaneously installed and fully functional the moment you join.  What took myself and others up to 3 months to get fully functional now takes seconds. Man, you gottta love technology! Even the tech-challenged entrepreneur can now have a personal web site online, completely eliminating that pain and struggles that come along with trying to get your message out on the net… and you can start marketing it, the moment you join.
A Complete Marketing System:
Empower Network also provides you with capture page systems, sales funnels and a fully functional back office to manage your downline and leads. You see, there's a couple HUGE issues marketers face online today. I'll go back to what I stated on the Empower Network Home Page and reiterate:
Learning the 2 above skill sets can take some time. And most people who stick with it long enough will eventually get at least one of them down pat.
However, without both…
I'll be the first to tell you – you will fail.
Many people will learn how to drive tons of traffic but when that traffic gets to their site or offer, their offer does not convert into sales. Others will earn how to sell very well, but never get the traffic or visitors to sell to.
With Empower Network, you're learning from the best in the industry how to drive high quality, targeted traffic to your personal Empower Network Blog (this is the easy part). Once the traffic gets there, you have to convert it (the hard part). Now, imagine letting 7 figure (possibly 8 figure) earners take over for you at this point. You get the people to your blog by following the easy 3 step training in the Empower Network Back Office, and by applying my additional Empower Network Team Training,  and David Wood, and David Sharpe do all the selling (Conversion) for you once your traffic lands on your page. Your prospects click the banner advertising to the right or on the top of the page. These banners lead to capture pages that are coded to you. The empower network capture pages and sales funnels have proven to convert at over 48%. In my testing – I was seeing 79% conversions personally. Never before have I seen something convert so well.
They do all the selling – you keep all the commissions.
Take it from someone who has dozens of sites online, and has built several systems… they're not fun, or easy to create. With Empower Network, you have the highest converting website, blog, sales funnel and system literally at your fingertips the moment you get started. Add to that, if you choose to, you can integrate your own autoresponder such as Aweber, or Getresponse right into the capture pages within seconds, and with no technical knowhow, so that you have 100% control over your own leads.
Core Marketing Training complete with easy to follow, entertaining quick start video lessons to test your knowledge on the Empower network. In Addition, you'll also gain access to the Monday Night "Power Hour" where you'll learn invaluable marketing skills from the industries top earners.
The 3 Membership Levels:
Empower Network Basic – $25 Monthly
Here, you'll gain access to the blogging system, capture page systems, sales funnels, back office, tools, Monday night Power hour, and quick start training. You must purchase this to access any of the higher levels, and is valued at nearly $2,488.00. You can pick it up now for less than the cost of a tank of gas, or cheap night out to dinner. And by just referring 1 person to the system, you're membership is free at this level.
Empower Network 'Inner Circle' – $100 Monthly
The 'Inner Circle Membership' enables you to earn an additional $100 per month, per sale, and provides way more in terms of advanced marketing training from the industries top producers, and earners. I teach in this group as well. Valued at nearly $3k, you can pick this up for an additional $100 and by just referring 1 person to the 'Inner Circle', you're membership is free at this level as well.
The Costa Rica Mastermind Intensive – 1 Time $500
David Wood originally sold this retreat (not including flights to Costa Rica) for $2,997.00. Here you'll learn the most cutting edge, advanced marketing strategies in existence today. You get
insider access HD footage from the retreat and will learn everything you need to know to build a 7 figure business. This is NOT for the casual marketer.
Why would you want to join Empower Network at the Costa Rica Mastermind Intensive Level?
For the same reason I did.
If you are serious about building a lasting long term residual income that you can rely on for years to come, this has the potential to get you there.
You see, I am serious, and I have training and systems available to my team that teach them this techy stuff if you want to learn it. Hint – Do  you think Empower Network provided me with the site that you are viewing right now? I teach my team how to develop sites and systems like you are on now, proven marketing methods, and am responsible for creating many 5 and 6 figure earners in the industry because of training like the 'Costa Rica Mastermind Intensive'.  So, is it worth it? You bet ya!
But don't let this scare you. If you are not quite about this level of training and development, you need to ask yourself the following:
Does it fit with what you are doing now in your business? If so, buy it, just like I did. If not, you can always upgrade later. We just can't guarantee that you'll get it for the same discounted price of $500.
Do  you want to create massive results and duplication in your team? If yes, then buy it and recommend it to everyone that joins you, just like I am. Lead by example.
Again, if you can only start at the $25. level… I understand. I was once there myself and know the struggles of building a business. I am here to help you along the way so that you can expand your business and reach the goals that you are trying to accomplish.
NOTE: You'll also want to check out the Empower Network Review of the Team Benefits and Bonuses Page to get a better understanding as to what I provide to you as a bonus for each level that you come in at.
Simply put… you'll be shocked!
Who Is Joining Empower Network?
When it comes to leadership in the industry, you can't get much bigger than David Wood. Just his name alone has attracted industry leaders worldwide. Within the first weeks of launch we saw some of the industry's top marketers jump on board without question on day 1. If  you are not familiar with David Wood, this should tell  you something right there. I expect Empower Network to be a part of any major players arsenal.
With that being said, let's look at…
The Pros and Cons of Empower Network
This is an Empower Network Review isn't it? Not some article that goes on about the highlights of the program, and doesn't tell you the downfalls, right? Well, just as almost anything you'll find on the internet, there seem to be pieces of information that get left out. These important pieces of information seem to get left out because people are all too often, and unfortunately trying to make a quick buck. I don't believe in doing business that way. I feel that if a potential business partner has an upfront idea of what they are getting involved with from the beginning, they will have a much higher chance of success in the long-term, which will in turn help both partners in a long-term profitable business relationship. And that's what sets this review apart from all the rest.
The Potential Drawbacks Of Empower Network:
The Clear Advantages Of Joining Empower Network:
So, Is Empower Network The Right Decision For You?
Do you Meet The Criteria?
Even with all the benefits stated above, the sad truth is,  Empower Network May not be for you.
I'm going to go out on a limb and assume that we haven't personally met yet, and that I haven't gotten to know you. So, I'm going to be pretty blunt here. If you expect to sign up and instantly start to make money without working the system, let me be the first to tell you … You Will Fail. But on the other hand, if you are success driven, and ready to apply the techniques that are taught within the Empower Network Systems and what I teach my teammates and business partners, If you are ready to take action and you have a passion to create financial time / freedom and willing to work a little bit to get there …
Then Empower Network Is without a doubt For You.
Empower Network May Be Ideal For You If:
Why do Some Fail Why Others Thrive?
Not everyone makes a profit online.
Honestly, with all of the business opportunities you see on the internet, can you tell me one where every member has had 100% success? Empower Network is no different. YOU are responsible for your own success. I am very up-front in that I have 0 tolerance for whiners, complainers, and people that expect everything to be done for them. However, I'm your best friend, and most valuable asset when I see that you know how to help yourself, take responsibility for your own actions and or inactions, and apply what has been proven to work.
We as a team, bring a lot to the table. We are here for our members that show us that they know how to be responsible, and I have, in my opinion, the best training, systems and bonuses anyone could ask for to help them grow their Empower Network business.
So, if you have a desire for success, a passion to succeed, and are one to take action in life, to apply what is proven to work, I don't see you falling into the category of failure, but rather our next top earner. But, we'll leave that up to you.
So, What Does Empower Network Mean To You?
For me personally, I was in before the gates opened  : )
100% commissions are not easy to find on the Internet today. Combine that with the most cutting edge training and systems in existence and it really can't be beat. I have built a multiple 6 figure yearly business that pays out 100% commissions so I know the true potential that you have with Empower Network.
Thousands of opportunities cross my desk over the years so I am VERY picky with the ones that I choose to work with. Every once in a while a program will come out which is very unique that leaves No Question in my mind as to whether or not it is the right decision for me.
I know for a fact, that it will help people that I introduce it to, and I know that it just feels right. Otherwise, I would never put my name on it 
Empower Network Review Conclusion:
After reading thru this review and educating yourself on Empower Network, you may be ready to get started. If so, sign up here. But, maybe you still have some questions. If that is the case, feel free to shoot me an e-mail or give me a call. I'll be happy to answer any questions you may have about Empower network or me as your business partner… without trying to sell you into anything : )
Recently, I have been dedicating all my time and efforts into growing my Empower Network Business and helping my team mates do the same. And although I have been in the marketing arena for some time now, I learn something new and fascinating every day that I will surely use for the rest of my life in any aspect of operating my own business, online or offline. I TRULY love it! I can tell you without a doubt that It's more fun than a 9: to 5: J.O.B. (Just Over Broke  ), and it definitely pays better.
So, do you want to start learning how to make a six figure income online? Would you like to have your own money-making website? Are you willing to take consistent action toward changing your life and creating a better financial future for yourself?
Yours in success,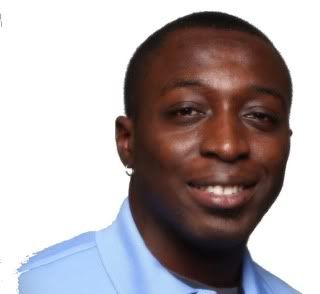 Eric Ken-Harding 404-287-3794 EricKenHarding@gmail.com